Only a flawless SEO campaign will be able to beat the intense competition. Additionally, for your campaign to be successful, you must conduct in-depth research into your target audience's needs and match those needs with your own. Finally, you must produce optimized content that corresponds to their keywords and rank in the top 5 positions on well-known search engines like Google if you want your products to reach them. Search Engine Optimization, or SEO, is used in online marketing. It means making your products more visible online to your target buyers. On the internet, millions of potential clients look for what they need.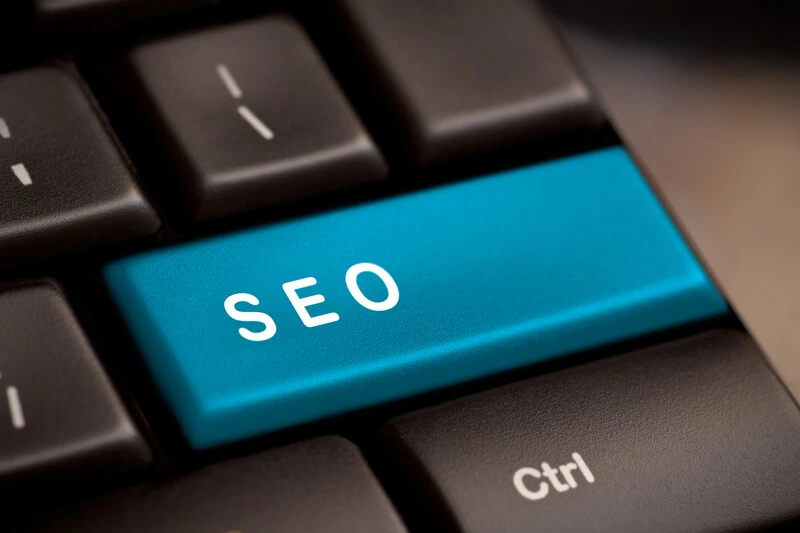 Before beginning your SEO effort, collect and analyze data. Find keywords and create buyer personas. Utilize surveys, heat maps, and Q&A websites to collect data. Reach out to customers and research competitors. Of course, the objective is to outperform your rivals. This can be accomplished by bringing more visitors to your website with more precise search terms and keeping an eye on what your opponents are doing. Market research can assist your business in identifying the phrases and keywords that your immediate competitors use to rank well in search results. You can also tell which crucial subjects they are avoiding.
You can improve your SEO strategy by utilizing market studies and research techniques. Finding the terms and phrases that best connect your products and services to your target market's queries on Google, Yahoo, and all the other search engines is part of the research necessary for a successful SEO plan. When using competitive data to develop an SEO plan, you can observe which keywords generate traffic and the market share for each. The growing volume of traffic from organic search means a significant opportunity for businesses in the financial industry to improve their market share through an SEO and content strategy based on fresh and popular themes that people are searching for.
The subjects currently hot in your sector will be revealed via a comprehensive market research campaign. This knowledge is beneficial since it enables you to decide which route your blog should take. Additionally, you'll be aware of what your competitors are doing in the game, allowing you to outperform them by delivering fresh content consistently. This information might change depending on where you are in the world, but it's always helpful to be aware of these things beforehand. This market study should be carried out before beginning any SEO effort. You may make your SEO approach as effective as possible by researching your industry's competition and hot trends.
Questions to Be Answered to Design Best Market Research Strategy for SEO Campaign
How will the market research analysis increase the effectiveness of the SEO campaign?
You don't conduct a study only because it's a good idea or because it's moral. Instead, determine whether the information you obtain will enable you to enhance your marketing and product placement strategies.
What are the forms of information and data required for an SEO campaign?
Finding out the money-making keywords and questions people search for is the first step in researching to provide specific answers that can improve your SEO campaign. You can predict what information you will get from keywords and queries once you know what you need.
What are the best methods to generate the desired data to run the SEO campaign?
There are countless ways to get data, such as using Google's advanced search or looking via SEO tools like SEMRush, Ahrefs, AnswerThePublic, and many others. Your time and financial resources will determine your approach to gathering data.
How do you thoroughly analyze gathered data to make it ideal for the campaign?
You can perform a qualitative analysis, concluding with the gathered data. Drilldowns are frequently carried out in applications like Google Sheets or Microsoft Excel. You can use these programs to use the data you just compiled and easily manipulate massive data files.
Effective Market Research Process to Design SEO Campaign
Creating Buyer Personas
You must first develop buyer personas and categorize them according to age, gender, geography, and purchasing patterns. Contacting your most recent clients will help you construct the buyer persona. Using buyer persona templates, you may generate fantastic content based on customer expectations. Find terms that your potential clients use to search on Google and other search engines using tools like Ubersuggest and Answer the Public. By identifying their interests, you can better focus your SEO strategy on them.
Finding Relevant Keyword
Your consumers are up against millions of different web pages every time they search for you. A crucial SEO technique is optimizing your website and content, but what if you're not using the proper terms? Your website won't appear if it is too general. However, when combined, market research and SEO may give you a detailed understanding of the information your target audience is seeking and the process by which they are doing so. This will enable you to create a well-designed website and have positive search engine results, ensuring that your clients find YOU rather than your rival when they search.
Data Collection Using Different Tools & Platforms
If you already have a website, you may utilize platforms like SurveyMonkey to conduct online surveys of your visitors. Heatmaps can also help you discover your consumers' actual behavior, including their click patterns, the content they prefer to view, and the resources they download. Explore the content on forums, Q&A websites, and review websites in particular to identify the problems your customers are experiencing. People communicate with brands by asking questions or providing feedback. These are excellent venues for learning more about your customers' problems.
In-depth Competitive Analysis
Conduct a competitor analysis for SEO and get all the information needed to develop your SEO strategy. First, use social media to connect with customers and find out what motivated them to acquire your products or why they decided not to. You can also communicate with them via email or LinkedIn messaging to solicit their opinions about your goods and services. Always ask them open-ended questions so they may supply more information that will assist you in better planning your SEO approach. The next step is to find content rivals by looking at the websites in the top three Google organic search results.
Creating Target-Oriented Content
The world is changing, indeed! In the past, keywords dominated search results. But right now, search engines resemble a popularity battle. They are emphasizing information that is actually helpful rather than merely well-optimized. As a result, popular websites, as well as keyword-rich, are now given more weight by search engines. In other words, your website is more likely to get rated higher the more inbound links it has from other websites. Understanding the demands of your clients is made possible by market research. This makes it easier to produce valuable material that users want to share on social media, in external links, and via email.
Market Research in the Right Direction to Beat the Competition
In a market where new firms are constantly emerging, setting your company apart from the competition is essential. Market research and competitive analysis are vital for SEO. If you are aware of who your rivals are and what they are doing, you can immediately modify their tactics for your use or respond to them with something else that is different but superior. Never underestimate the value of knowing how other companies in your niche are doing since this could give you a decent sense of where the industry is and where it might be headed next!
You can better personalize your website and content to match the needs of your new customers if you know what they are looking for. This will enable you to interact with them more effectively and increase traffic. For example, let's say your company only serves clients who live nearby or have other specific geographic needs. In that situation, you must conduct the appropriate research to determine what keywords individuals in their city, county, or state are searching for. You won't be able to decide which search phrases can bring in fresh clients via organic search results until you have this data. Market research is even more crucial if they can't currently locate your website!
Designing the Future Roadmap to Enhance Market Research to Boost SEO Campaign
The ultimate objective is to outperform your rivals. This can be accomplished by bringing in more visitors to your website with more precise search terms, as well as by keeping an eye on what your rivals are doing. Market research can assist your business in identifying the phrases and keywords that your immediate competitors use to rank well in search results. You can also tell which crucial subjects they are avoiding. Unfortunately, your rivals have sent you this low-hanging fruit—a mistake—in a lovely gift basket. By casting a more comprehensive, keyword-rich net than your rivals, your company can benefit from this.
A crucial stage of the SEO strategy is market research. As this article has discussed, creating a successful website that offers value and satisfies user expectations requires you to understand what your target audience wants and how they will react to your message. By conducting market research, you can also find out who your rivals are and what tactics they employ to dominate the search engine results pages. With this knowledge, you may make a unique SEO strategy that will enable you to experience the same level of success.
Collaborating with Market Research Company to Perform Authenticate Market Research
Of course, if you can afford it, you can easily hire pros to do your SEO research responsibilities, but you should at least try out the four steps above to understand the type of data to expect. This will also make it simpler for you to connect with your market researcher and help you identify which questions are too difficult to answer. The stage that needs to be outsourced most frequently is data collecting. Online time management tools might assist you in making the most of your paid research time if you need to keep costs under control.
A competent research analyst will be well-versed in using entities by Google algorithms. A market research degree will help them, but gathering and analyzing data does not require a master's degree in how these entities fit into the data set that your company will use to approach customers. If you follow the steps, you will discover that market research is a crucial component of your SEO approach.
Final Thoughts!
The successful implementation of a company's content marketing and search engine optimization strategies depends on market research. A much more complete picture of digital data may emerge from the in-depth study, which will also enable organizations to draw additional conclusions from the data they have already gathered. This enables the identification of the content kinds or mobile ad formats that are gaining influence. To achieve the objective of increased ROI for their digital marketing operations, organizations must collect and analyze marketing research data. All other strategies for contacting their target demographic are included.
Market research influences everything from product releases to customer relations and aids in developing a company's growth plan. The long-term advantages of thorough research go far beyond marketing communications. It's time to put everything you've learned about how crucial it is to undertake market research before developing your SEO strategy into practice each time you launch a new SEO campaign. You will get the best ROI from your SEO effort and the best results by conducting thorough market research. The bottom line is that when it comes to establishing effective campaigns, any competent digital firm will inform you of the significance of market research.
For SEO Consultation – Contact Us