Market Overview
Microwave backhaul describes the transmission of traffic (voice, video, and data) over a radio link from dispersed locations to a more centralized point of presence. Backhaul connects the network's backbone and other networks and sub-networks. In addition, backhauling is used in transportation networks or data between public access points. Backhaul is the connection between the central network and individual or public networks. The increasing need to increase data transfer through the network is the primary factor driving the microwave backhaul links system market growth. As technologies advance in every industry, businesses are focusing on adopting microwave backhaul links solutions and services to improve operational capabilities in terms of speed and performance. In addition, most telecom providers are using this technology to implement the upcoming 5G technology, which will help to increase sales of microwave backhaul systems in the upcoming years. As technologies advance, the demand for high-frequency microwave backhaul links to transfer digital data has increased. However, one major factor that may limit market growth is bandwidth congestion due to limited spectrum bandwidth.
Key Trends
Credence Research Inc. anticipates that the massive global growth in mobile data traffic will continue to be the most influential key trend in the microwave backhaul links market in the coming years. The widespread adoption of smart devices such as smartphones has resulted in a massive increase in data traffic volume. The requirement to manage and distribute such large data traffic is a key factor propelling the globalization of this market. Mobile and wireless microwave backhaul link technologies are being adopted by telecommunications and information technology companies worldwide to enhance network performance and boost the capacity of cell sites. As per the Cisco Virtual Network Index Report, global mobile traffic is anticipated to increase at an average annual rate of 47% from 2020. Furthermore, the increased deployment of connected devices and optimized technological developments will necessitate more data traffic, fueling the growth of the microwave backhaul links market.
Another trend that Credence Research Inc. predicts into there report titled "Microwave Backhaul Links Market By Product (Below 500 MHz, 500 MHz-2 GHz, Above 3 GHz) By End Users/Applications (BNC, SMA, TNC, Others) – Growth, Future Prospects & Competitive Analysis, 2016 – 2028" to continue in the microwave backhaul links market is the rapidly increasing global demand for advanced network connectivity to implement IoT. The emergence of IoT has resulted in an explosion of data being introduced to networks and data processing. The rising demand for IoT-ready networks will provide telecom service providers with a significant opportunity. Several businesses are implementing IoT solutions and intend to use IoT to enhance their business operations in the future. Microwaves backhaul link solutions that are scalable, low-latency, high-performance, and capacity can be game changers for IoT implementation. Modern microwave backhaul solutions will help operators meet IoT requirements, facilitate connectivity, exchange data, and infer actions from common physical objects. The increasing demand for network connectivity for IoT adoption is expected to drive global market growth in the coming years.
Economic Impact Analysis
Certainly, the economy has an impact on every industry to some degree. In this regard, the telecommunications network industry is no exception. The microwave backhauls links market report, 2022–2028, investigates the anticipated effects of the economic downturn on the financing costs, expansion costs, and technical expenses that affect the network transmission industry. Expenses also have an impact on the pricing per plan that is offered to customers. Inflation, taxes, and interest rates all further impact telecommunication companies.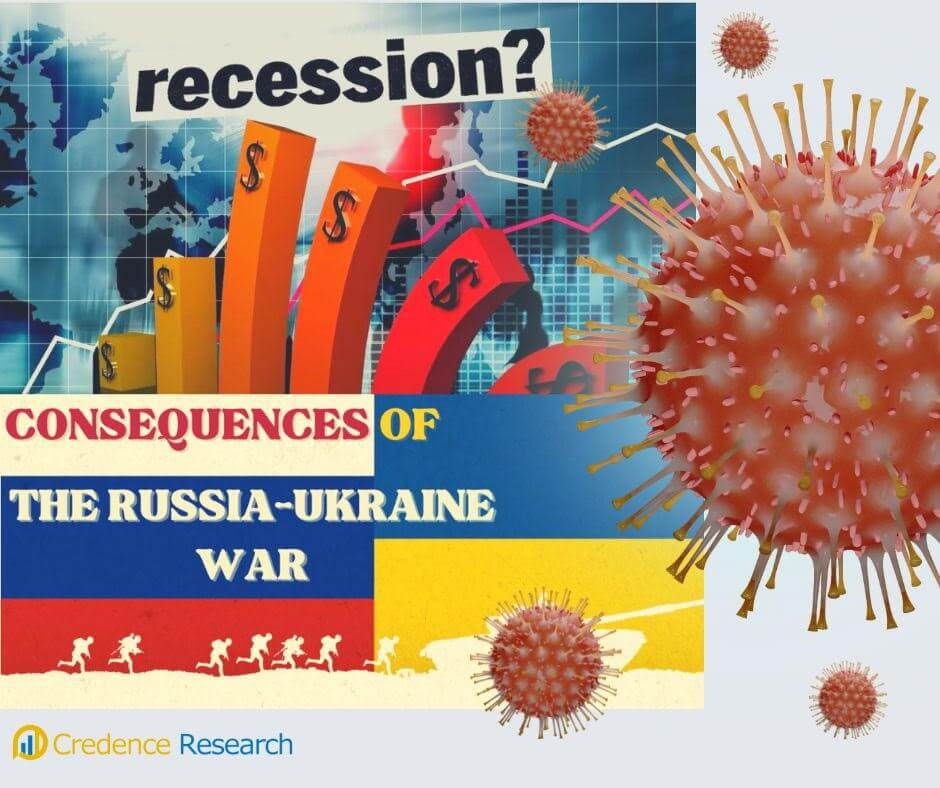 According to a market report by Credence Research Inc., the recession will have a moderate impact on the global microwave backhaul links market. The most recent recession disproportionately impacted telecom operators compared to businesses in other industries. Due to the recent recession, many telecom operators face new challenges, such as a difficult operating environment, supply-chain uncertainty, and significant investment requirements in the coming years. The recession caused an economic crisis in the United States, negatively affecting China's software exports, IT services, and networking services sectors. Resilience increased its advantage after the recession ended by investing in technology, such as artificial intelligence, advanced analytics, and automation in sales, customer service, and operations.
Ukraine-Russia War Impact
The Russia-Ukraine war, at least in the short term, hampered global economic retrieval from the COVID-19 pandemic. Currently, government-led sanctions and a global business boycott against Russia's invasion of Ukraine are determining the operational status of foreign companies in Russia's telecom and technology sector. China, the US, and its allies' actions are significant factors in how businesses react to the conflict. These actions will long-term affect Russia's and the international technology and telecoms sectors. The supply chains for networking and IT and the availability of a skilled workforce will be disrupted in Russia and the CEE countries, resulting in lower telecom spending in the upcoming year.
China COVID Outburst December 2022
Large businesses are increasing their investments in 4G and 5G-based data transfer and telecommunications solutions to meet the demand for communication services during the new COVID outburst conditions in China in December 2022. Businesses are expanding their networks to meet the rising demand for faster network service during COVID-19. COVID-19's ever-increasing threat will drive demand for point-to-multipoint microwave backhaul links system solutions and services in the coming years.
Regional Analysis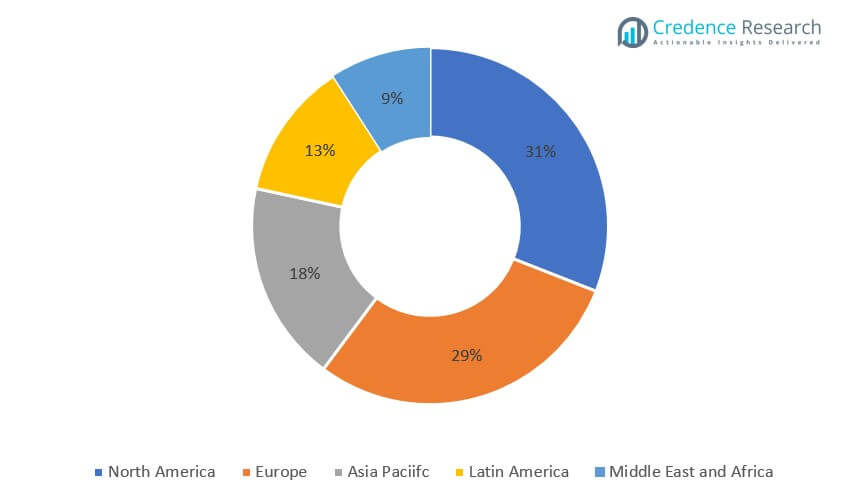 North America held the largest revenue share in the global microwave backhaul links market in 2022, owing to the region's most recent technological developments, which increased demand for better network connectivity, thereby driving demand for microwave backhauls. North America's large revenue share is primarily due to major players such as AT&T's ongoing technological innovations (e.g., 4G VoLTE). Aside from that, the proliferation of small cells, a sharp increase in regional mobile data traffic, and the expanding use of point-to-point microwave transmission technologies are all expected to contribute to the Asia Pacific region experiencing the fastest microwave backhaul links market growth over the projection period. The region is seeing a rise in the use of high-performance and high-capacity microwave backhaul solutions due to government initiatives to support digital infrastructure.
STAR Analysis
In 2022, our client, a leading provider of telecom switching equipment and radio access network technology solutions in the microwave backhaul links market, wanted a vendor for the partnership to provide an end-to-end portfolio, including microwave backhaul, due to network operators' increasing need for higher efficiency and capacity to meet consumer demand.
The client requested to optimize their networking capacity in the microwave backhaul links market by partnering with mobile operators to transfer or process huge data traffic on targeted communication links. The client asked for a review of quantitative and qualitative analysis of the market based on mobile operators who manage one-to-one and one-to-many data transfer processes.
The client contacted Credence Research Inc., who assisted them in placing the vendor and expanding their networking capacity to meet the demands of consumers. Credence Research Inc. provided detailed vendor profiles for the major market players, including a company overview, enterprise insights, supplier performance metrics, and Pestel analysis. The client report also discusses the market pricing statistics used by the leading vendors at the regional level. Additionally, we offered the client a customized report on the technical aspects of point-to-point microwave transport technology due to its potential advantages, including affordable backhauling for high-speed voice and data services.
Credence Research Inc.'s in-depth analysis of the microwave backhaul links market facilitated the client in increasing capacity and efficiency across their operational networking channels. The growing number of internet users drives the global microwave backhaul links market forward. Moreover, the client was assisted in selecting the appropriate microwave backhaul links vendor across their networking application by thoroughly analyzing key insights on technical trends, vendor profiling, and services category, allowing the client to improve its networking services capacity. Due to this collaboration, thousands of 5G sites will be installed to provide faster speeds and higher-quality networking services. Credence Research Inc delivered high-quality, high-value actionable insights through proven methodologies and cutting-edge research techniques.