The purpose of performing customer tracking and behavior analysis as part of our offering is to help businesses and clients identify the consumers most likely to purchase their product or avail services. For businesses, an understanding of how a buyer chooses, purchases/procures, and uses products and services is crucial to successfully manage marketing activities. Different consumer product brands appeal to different sets of consumers and their corresponding needs. Different facets provided under this service are as follows:
· Under Customer Tracking & Behavior Analysis offering, Credence Research helps businesses analyze how consumer attitudes are shaped and how consumer opinions vary, throwing light on different consumption experiences
· Application of analytical tools in order to determine how personality, culture, standard of living, and lifestyle impact the behavior of consumers
· Evaluation of how multiple group sources influence affect and profoundly change consumers' consumption
· Help businesses create precise marketing strategies that focus on what influences/motivates consumers, what appeals them, attracts their attention and which factors help retain their loyalty
· E-commerce buying behavior: Offer insights on how consumers behave in an online marketplace and classify online technologies within marketing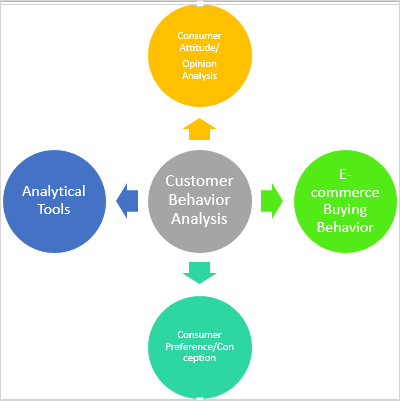 By tracking customer behavior and identify what influences them to make a purchase, Credence Research's Customer Tracking & Behavior Analysis help brands build their businesses addressing customer needs.