Market Insights
The global Electric Vehicle Connectors market is expected to cross market value of USD 114.20 billion in 2027 from USD 40.93 billion in 2020. It is expected to grow at a CAGR of over 18.7% during the forecast period.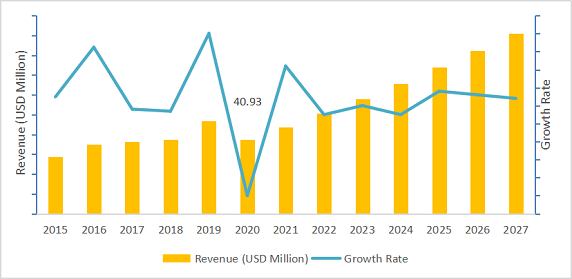 For power transmission, EV connectors serve as an EV coupler with the charging pole of the station. The connectors aid in the attachment of an electric vehicle's battery to the station's charging point. The electrical requirements for EV connectors are designed to synchronize with the features of the battery installed in an EV. Credence Research is offering holistic information and absolute accuracy on the report titled "Global Electric Vehicle Connectors Market".
Key Market Drivers and Restraints
Factors that have high impact on the market growth of industrial electric vehicles will be covered her. Also, covers factors that may challenge or act as opportunity for market will be discussed in order to identify the revenue generation.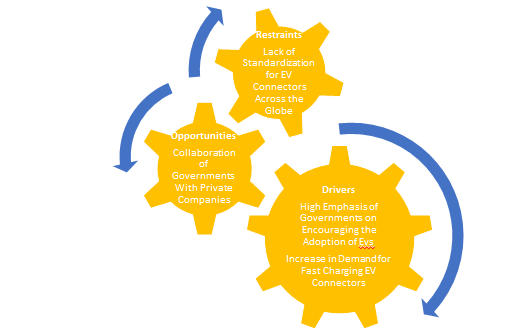 Impact of COVID-19
COVID-19's effect on electric vehicles will vary from country to country. For example, it is expected to have strong post-crisis EV sales in China, ensuring that investment remains stable and that the positive rise in EV market share remains on track. Even though the ramp-up of electric vehicles may be slightly delayed, there are good regulatory tailwinds in Europe, so investment are expected to be stay stable. In the United States, EV demand could plateau, particularly if federal emissions regulations are relaxed and oil prices remain low. These trends can cause EV investment to decline slightly, and market share to fall below projected levels.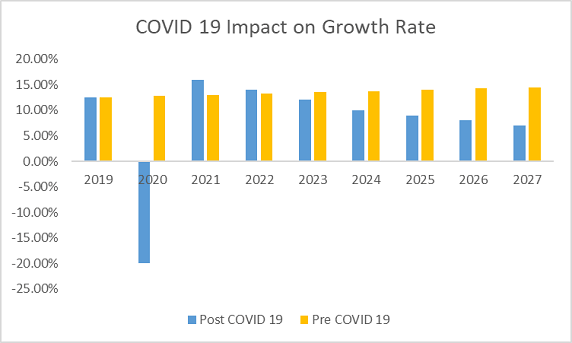 Asia-Pacific to Dominate the global market
On geographic front, the global market comprises six regions with all key economies pertaining to it. Credence Research is providing in-depth insight on prominent regions of global market. Asia-Pacific dominated with over 48.7% share in 2020.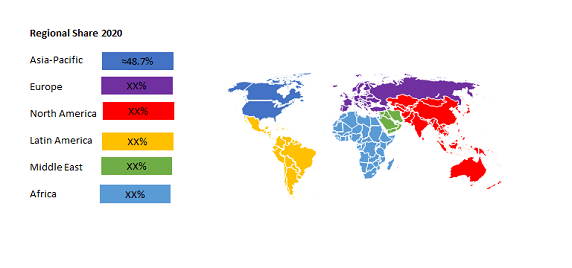 Global Market is led by the Level 3
Level 1, Level 2, Level 3, Level 4 are the four Level Types of global market. In 2020, Level 3 accounted for the largest share in global market. DC Level 3 necessitates major infrastructure and service enhancements, making it the most costly to implement of the three stages. In the global EV Charging Connector Market, Level 3 EV connectors are the most common.
Rapid Chargers will dominate the global market in terms of Charging Speed type
Slow, Fast and Rapid are three various Charging Speed types of this market. In 2020, Fast Charger led the market as it is becoming more common, and the segment is acquired the majority of the market share because it uses a 240 V AC plug and needs the installation of public charging equipment.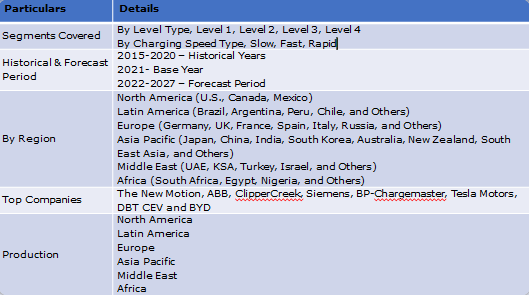 Frequently asked questions about global industry
Which are the different Level Types present in this industry?
Ans: Level 2, Level 1, Level 3, and Level 4 are the different Level Types available in the market
Who are the key players in the global industry?
Ans: The New Motion, ABB, ClipperCreek, Siemens, BP-Chargemaster, Tesla Motors, DBT CEV and BYD are the key players operating in this market
Which is the fastest growing Charging Speed type segment for global industry?
Ans: Rapid Charging Speed type offers tremendous opportunities to players
Which is the leading regional market for global industry?
Ans: Asia-Pacific has the largest share owing to various developments happening in this space
What will be the CAGR (2021 - 2027) of in global industry?
Ans: The market is anticipated to grow at a CAGR of 18.7% throughout the forecast period