The global Silicone in Electric Vehicle Market is expected to cross market value of USD 2.10 billion in 2027 from USD 1.4 billion in 2020. It is expected to grow at a CAGR of over 7.0% during the forecast period.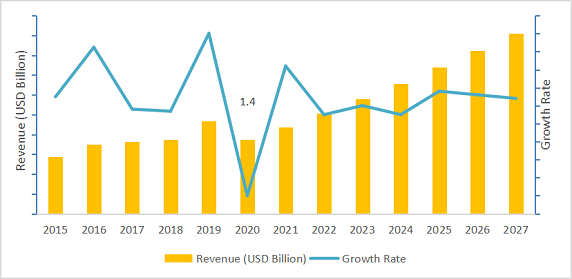 In comparison to rubbers, silicone offers effective temperature tolerance at all temperatures, broadening the acceptance of electric vehicles. The improved properties of silicone are expected to boost global demand for electric vehicles, propelling the global silicone in electric vehicles market even higher. Credence Research is offering holistic information and absolute accuracy on the report titled "Global Silicone in Electric Vehicle Market".
Key Market Drivers and Restraints
Factors that have high impact on the market growth of industrial electric vehicles will be covered her. Also, covers factors that may challenge or act as opportunity for market will be discussed in order to identify the revenue generation.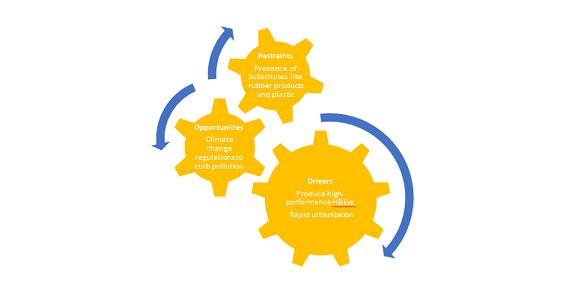 Factors Contributing for High Demand in Industry
Electric vehicles need little maintenance and have few moving parts, as well as obtaining favorable government policies to increase their consumer base, boosting the growth of global market. This is partly due to the lower cost of electricity compared to gasoline, partly due to the fact that electric vehicles have less moving parts and need less maintenance, and partly due to favorable government policies. Electric vehicles mitigate environmental issues such as air pollution, reduce GHG emissions, and offer financial capabilities to businesses around the world, according to business organizations around the world. Consequently, higher demand of EV scale up the demand for silicone in EV.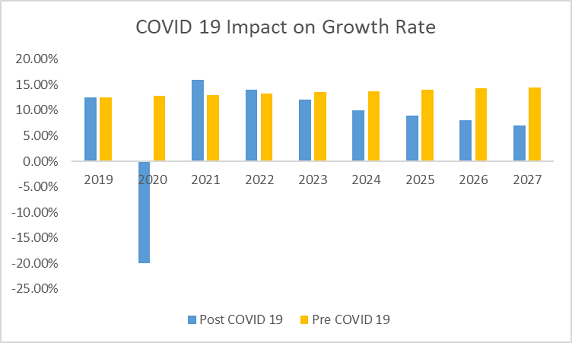 North America to Dominate the global market
On geographic front, the global market comprises six regions with all key economies pertaining to it. Credence Research is providing in-depth insight on prominent regions of global market. North America dominated with over 47.2% share in 2020.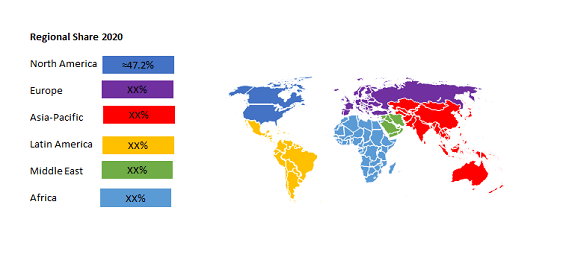 Global Market is led by the Elastomers
Elastomers, Fluids, Resins, Others are the four Types of global market. In 2020, Elastomers accounted for the largest share in global market as they enable electric vehicles to dissipate battery heat and protect them from electromagnetic interference.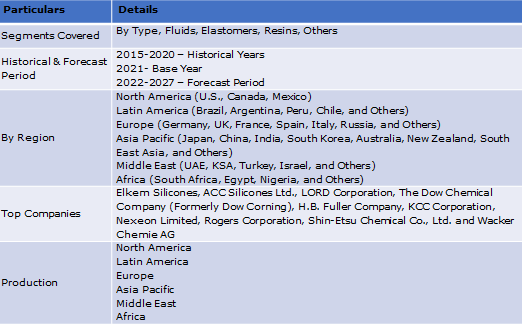 Frequently asked questions about global industry
Which are the different Types available in this market?
Ans: Fluids, Elastomers, Resins, and Others are the different types available in the market
Who are the key players in the global industry?
Ans: Elkem Resinss, ACC Resinss Ltd., LORD Corporation, The Dow Chemical Company (Formerly Dow Corning), H.B. Fuller Company, KCC Corporation, Nexeon Limited, Rogers Corporation, Shin-Etsu Chemical Co., Ltd. and Wacker Chemie AG are the key players operating in this market
Which is the leading regional market for global industry?
Ans: North America has the largest share owing to various developments happening in this space
What will be the CAGR (2021 - 2027) of in global industry?
Ans: The market is anticipated to grow at a CAGR of 7.0% throughout the forecast period