Diabetes is a prolonged, enduring disease characterized by high blood glucose level arising when the pancreas are no longer capable to secrete insulin: a key hormone that processes glucose to produce energy. Inability to produce insulin or use it effectively leads to the raised glucose level in the blood (hyperglycemia). Over long term, high blood glucose level can damage the blood vessels in the heart, kidneys, eyes or the nervous system. The global diabetes drugs market is emerging at an impressive pace because of intensifying diabetes population leading to increasing demand for diabetic care. Apart from availability of an array of existing drugs, widespread R&D projects for new diabetes investigative methods has given industry a boost.
This research study titled 'Diabetes Drugs Market – Growth, Future Prospects, and Competitive Analysis, 2017 – 2025' states the detailed analysis which helps investors, developers, company executives and industry participants in making decisions related to the prospects in the global diabetes drugs market and to take strategic initiatives. This report examines and offers the foremost trends prevalent in the global diabetes drugs market and the market size and forecast.
The scope of the report comprises types of therapy and geographical distribution. The types of therapy segments are further categorized into insulin, oral hypoglycemic drugs (anti-diabetic drugs), non-insulin injectable anti-diabetes drugs, and others. In-depth analysis in terms of market size and forecast is done for each segment for the duration 2015-2025, alongside particular CAGRs for the duration 2017-2025 is also presented in the report.
The scope of this report also covers geographical segments along with major countries, which are alluded as follows:
North America
Europe

Germany
France
United Kingdom
Italy
Spain
Rest of Europe

Asia Pacific

Japan
China
India
Rest of Asia Pacific

Latin America

Brazil
Mexico
Rest of Latin America

Middle East and Africa

GCC
Rest of Middle East and Africa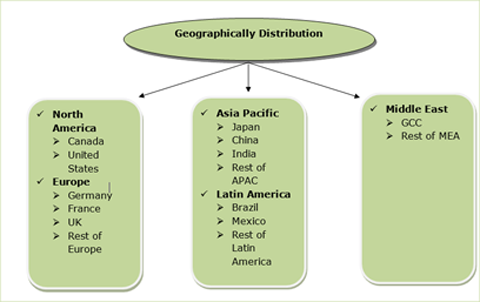 A description of the market estimation of the above-mentioned segment for the duration 2015-2025 is covered in the scope of the report along with the individual market estimation for the respective countries in the regional segments.
A comprehensive description is also been presented regarding the market dynamics in the report to understand and anticipate the trends in the market. Tools for conducting a portfolio analysis by the key player are also demonstrated in the reports. This report also incorporates the company profiling of the major market players which holds the prominent position in the diabetes drugs market globally. The major players in global diabetes drugs market are AstraZeneca plc, Biocon Limited, Boston Therapeutics, Inc., Cadila Healthcare, Eli Lilly and Company, GlaxoSmithKline plc, Johnson & Johnson, Lupin Limited, Merck & Co., Inc., Novartis International AG, Pfizer, Inc., Ranbaxy Laboratories Limited, Sanofi S.A., Takeda Pharmaceutical Company Ltd., among others.