Market Insights
The industrial electric vehicles market is expected to cross market value of USD 800.71 billion in 2027 from USD 165.21 billion in 2020. It is expected to grow at a CAGR of over 30.1% during the forecast period.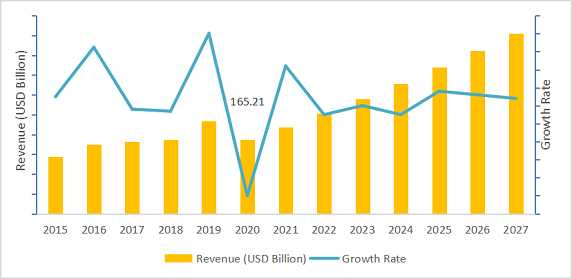 Electric vehicles outperform traditional vehicles in terms of fuel economy, carbon emissions, and maintenance, as well as the ease of charging at home, a smoother ride, and reduced engine noise. Due to various technological advances, electric vehicles have grown in popularity. Battery, hybrid, and plug-in hybrid electric vehicles are the three types of electric vehicles. Furthermore, electric vehicles do not need engine oil adjustments, but they are significantly more costly than their gasoline counterparts. Credence Research is offering holistic information and absolute accuracy on the report titled "Global Industrial Electric Vehicles Market".
Key Market Drivers and Restraints
Factors that have high impact on the market growth of industrial electric vehicles will be covered her. Also, covers factors that may challenge or act as opportunity for market will be discussed in order to identify the revenue generation.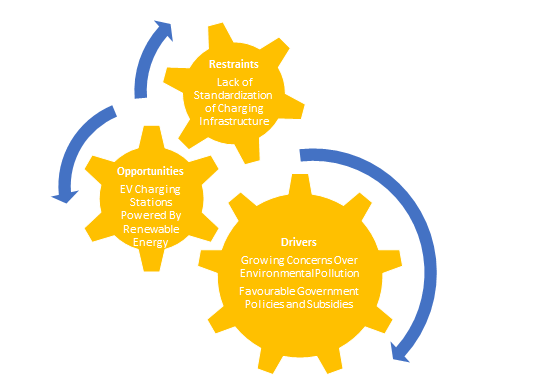 High demand for high-performance, fuel-efficient, and low-emission vehicles
Since gasoline is a fossil fuel, it is not a renewable source of energy and will eventually run out. Alternative fuel sources must be developed and used to promote sustainable growth. This entails the use of electric vehicles, which do not require the use of gasoline and are more cost effective than traditional vehicles. An electric vehicle converts half of the electrical energy from the grid to power at the wheels, while a gas-powered vehicle converts just about 17%–21% of the energy stored in fuel to power at the wheels. Due to the recent increase in the price of gasoline and diesel, the demand for fuel-efficient vehicles has risen. As a result of these factors, there is a growing demand for advanced fuel-efficient technology, resulting in an increase in demand for electric vehicles for travel.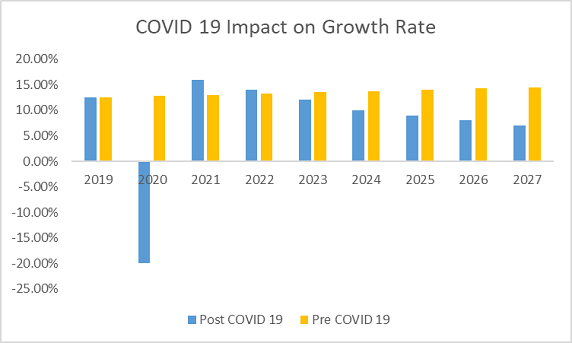 North America to dominate the global Industrial Electric Vehicles market
On geographic front, the global industrial electric vehicles market comprises six regions with all key economies pertaining to it. Credence Research is providing in-depth insight on prominent regions of global industrial electric vehicles market. North America dominated with over 27.5% share in 2020.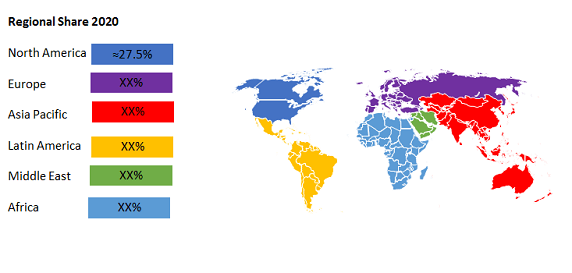 Global Industrial Electric Vehicles Market is led by the PHEV
Based on vehicle type, market is bifurcated into Plug-in Hybrid Electric Vehicles (PHEV), Battery Electric Vehicles (BEV) and Hybrid Electric Vehicles (HEV). In 2020, PHEV had highest market share in 2020 owing to reduced prices of these vehicles.
Passenger Cars continue to dominate the vehicle type of global market
Passenger Cars, Two-wheelers, and Commercial Vehicles are some of the vehicle types of this market. The Commercial Vehicle is anticipated to experience high growth during the forecast period owing to rising innovations in the battery of EVs to improve load capacity of the vehicle.
Frequently asked questions about global Industrial Electric Vehicles industry
Which are the various Industrial Electric Vehicles available in market?
Ans: Hybrid Electric Vehicles (HEV), Battery Electric Vehicles (BEV), and Plug-in Hybrid Electric Vehicles (PHEV) are the three types of EV available
Who are the key players in the global Industrial Electric Vehicles industry?
Ans: BMW Group, Tesla, Daimler AG, Nissan Motor Corporation, Volkswagen AG, Toyota Motor Corporation, General Motors, BYD Company Motors, Energica Motor Company S.p.A., and Ford Motor Company are the key players operating in this market
Which is the fastest growing Vehicle Type segment for global Industrial Electric Vehicles industry?
Ans: Passenger Cars offers tremendous opportunities to market players
Which is the leading regional market for global Industrial Electric Vehicles industry?
Ans: North America has the largest share owing to various developments happening in this space
What will be the CAGR (2021 - 2027) of in global Industrial Electric Vehicles industry?
Ans: The market is anticipated to grow at a CAGR of 30.1% throughout the forecast period