Market Insights
The global Electric Vehicle Communication Controllers Market is expected to cross market value of USD 301.36 million in 2027 from USD 57.23 million in 2020. It is expected to grow at a CAGR of over 31.9% during the forecast period.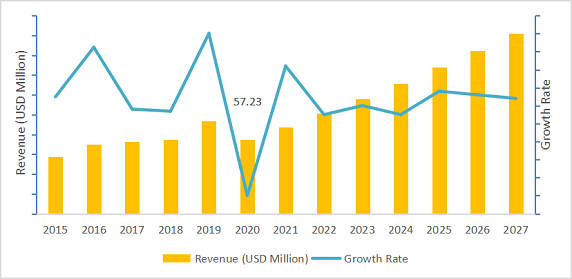 The usage of electric vehicle communication controller is for creating connection between the electric vehicle and the battery, allowing for fast charging. Somehow, electric vehicle communication controller doesn't only derives power from the electric vehicle supply equipment, but it also serves as a conduit for data exchange between the vehicle's electronic control unit and the external charger. Credence Research is offering holistic information and absolute accuracy on the report titled "Global Electric Vehicle Communication Controllers Market".
Key Market Drivers and Restraints
Factors that have high impact on the market growth of industrial electric vehicles will be covered her. Also, covers factors that may challenge or act as opportunity for market will be discussed in order to identify the revenue generation.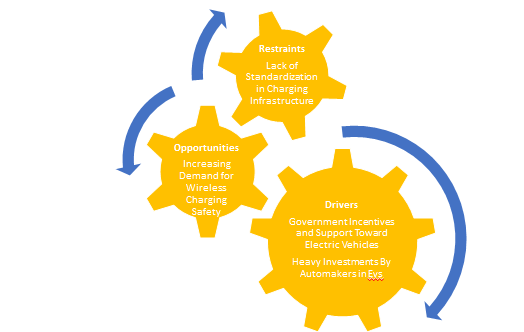 Supporting Initiatives from Government
The government's initiative and support for electric vehicles, such as lowering the interest rate and tax rate on vehicle loans, is expected to fuel demand for electric vehicles, which will have a direct effect on the market for electric vehicle communication controllers. The impending energy calamity and the need to minimize greenhouse gas discharge have prompted car creators to make substantial efforts to reduce their vehicles' energy consumption, and they are currently designing vehicles that are entirely or partially powered by electricity, that is driving demand for hybrid and electric vehicles and indirectly impact electric vehicles.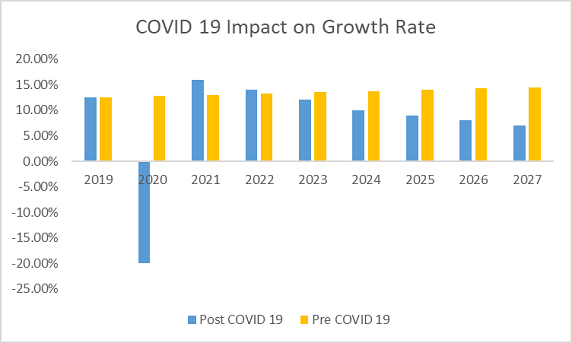 Asia-Pacific to Dominate the global market
On geographic front, the global market comprises six regions with all key economies pertaining to it. Credence Research is providing in-depth insight on prominent regions of global market. Asia-Pacific dominated with over 67.21% share in 2020.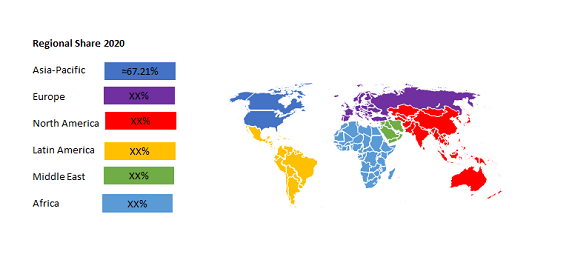 Global Market is led by the Vehicle-based Communication Controller
Vehicle-based Communication Controller, and Supply Equipment Communication Controller (SECC) are the two systems of global market. Consequently increased demand for progressive charging stations like EV charging kiosks, the SECC segment is expected to grow at the fastest rate over the forecast period. The Vehicle Identification Number (VID) and access card details are authenticated using EVCC in a charging booth.
Wired Charging continue to dominate the global market in terms of Charging Type
Wireless Charging and Wired Charging are two Charging Types of this market. In 2020, wired charging dominated the market. However, wireless charging will be highly sought-after among consumers. Numerous automakers and OEMs are working on developing EVCC for wireless charging solutions, which bodes well for the segment's future development. Siemens AG, for example, is currently collaborating with BMW AG on the creation of EVCC for wireless charging solutions.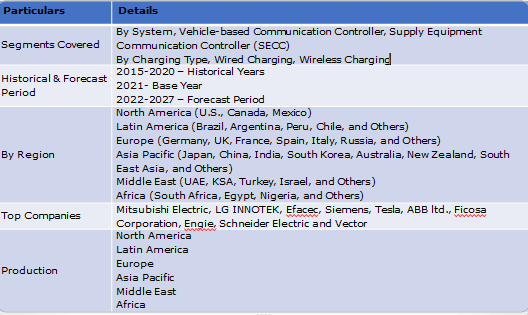 Frequently asked questions about global industry
Which are the different Systems of Electric Vehicle Communication Controllers?
Ans: Supply Equipment Communication Controller and Vehicle-based Communication Controller are the different Systems available in the market
Who are the key players in the global industry?
Ans: Mitsubishi Electric, LG INNOTEK, Efacec, Siemens, Tesla, ABB ltd., Ficosa Corporation, Engie, Schneider Electric and Vector are the key players operating in this market
Which is the fastest growing Charging Type segment for global industry?
Ans: Wired Charging Charging Type offers tremendous opportunities to players
Which is the leading regional market for global industry?
Ans: Asia-Pacific has the largest share owing to various developments happening in this space
What will be the CAGR (2021 - 2027) of in global industry?
Ans: The market is anticipated to grow at a CAGR of 31.9% throughout the forecast period