The hybrid electric vehicles market is expected to cross-market value of USD 1,170.34 billion in 2027 from USD 250.20 billion in 2020. It is expected to grow at a CAGR of over 28.21% during the forecast period.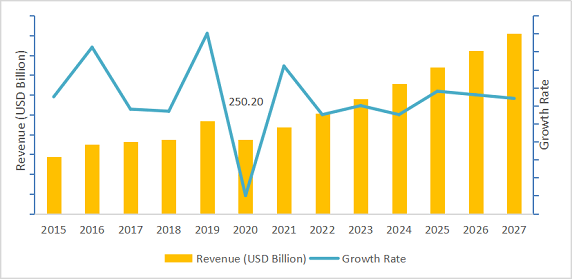 Hybrid cars have an internal combustion engine and an electric motor, and they use energy stored in batteries, which are charged by regenerative braking and the internal combustion engine. Credence Research offers holistic information and absolute accuracy in the "Global Hybrid Electric Vehicles Market report."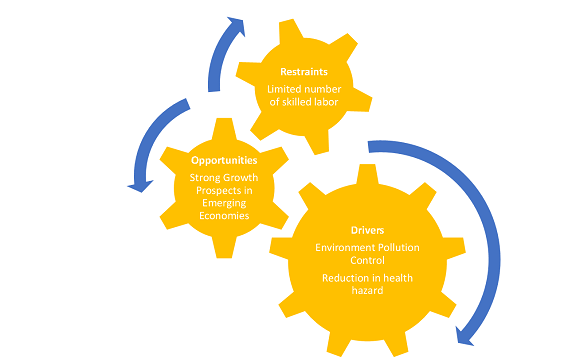 Key Market Drivers and Restraints
Factors that greatly impact the market growth of industrial electric vehicles will be covered here. Also, covers factors that may challenge or act as an opportunity for the market will be discussed to identify revenue generation.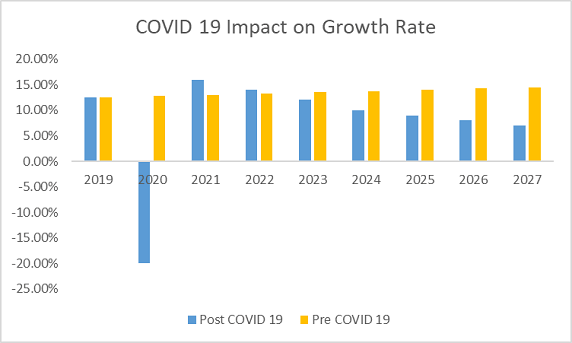 Impact of COVID 19
Despite the effects of COVID-19 on the global automotive industry, sales of hybrid electric vehicles (HEVs) have increased significantly in recent years, and the HEV market is expected to expand in 2020. These HEVs, also known as "self-charging hybrids" (hybrids that do not need a battery but have electric-only driving modes), cater to customers who want to reduce their fuel consumption and CO2 emissions but aren't persuaded by the concept of plug-in cars.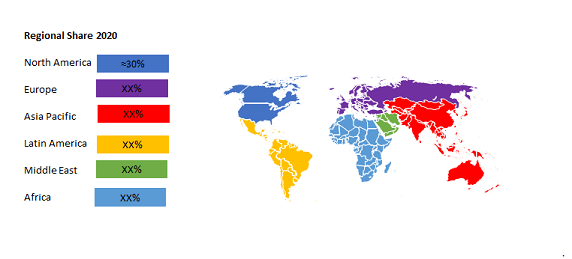 North America to Dominate the global hybrid electric vehicles market
On the geographic front, the Global Hybrid Electric Vehicles Market comprises six regions with all key economies pertaining to it. Credence Research provides in-depth insight into prominent Global Hybrid Electric Vehicles Market regions. North America dominated with over 30% share in 2020.
The full-hybrid process leads Global Hybrid Electric Vehicles Market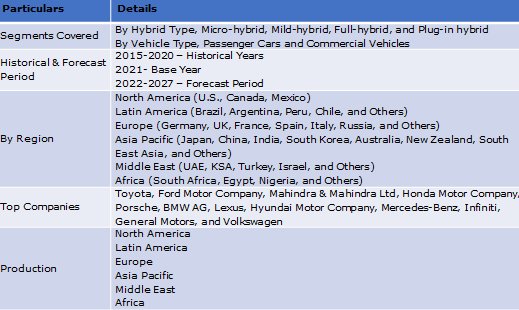 Micro-hybrid, Mild-hybrid, and Full-hybrid, Plug-in hybrid are the key process types through which Hybrid Electric Vehicles are performed. In 2020, full-hybrid hybrid electric vehicles accounted for the largest share in the global market owing to high support from the Japanese and US markets.
Passenger cars dominate the global hybrid electric vehicles market in terms of vehicle type.
Passenger Cars and Commercial Vehicles are two vehicle types of Hybrid Electric Vehicles. Passenger Cars dominated the market in 2020. However, electric buses are being adopted at an increasing rate in Asian countries, especially India and China, so the commercial vehicle segment, which primarily includes electric buses, is expected to grow at a remarkable CAGR. In addition, some regions are working to replace their current gasoline-powered vehicle fleet with electric buses.
Frequently asked questions