The global Electric Vehicle Range Extender Market is anticipated to have a market value of USD 1,900.32 million in 2027 from USD 1,096.39 million in 2020. It is predicted to reach a CAGR of over 9.6% during the forecast period.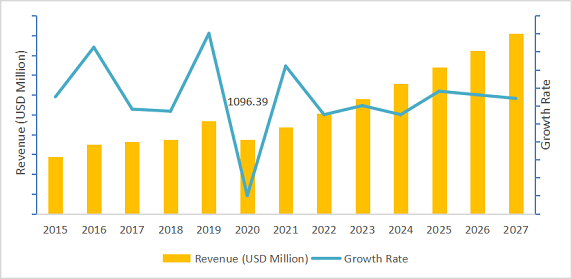 As a result of the lower capacity of batteries mounted in electric vehicles, the vehicle's range of travel is reduced, and as a result, electric vehicle manufacturers have moved to increase the capacity of batteries built for electric vehicles. This can be accomplished by using stronger and more effective anode and cathode plates in batteries, as well as a more efficient electrolyte solution. During the forecast era, this is expected to hamper the electric vehicle range extender market. Credence Research is offering holistic information and absolute accuracy on the report titled "Global Electric Vehicle Range Extender Market".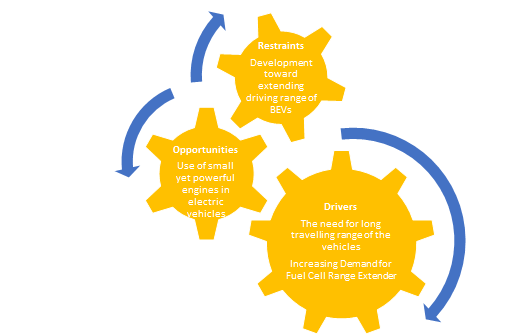 Key Market Drivers and Restraints
Factors that have high impact on the market growth of industrial electric vehicles will be covered her. Also, covers factors that may challenge or act as opportunity for market will be discussed in order to recognize the revenue generation.
Growing Demand for Fuel Cell Range Extender
Top car manufacturers such as BMW, Audi, and others have launched a slew of fuel cell-based electric vehicles, bolstering the global adoption of electric vehicles. Furthermore, as opposed to traditional battery-powered cars, fuel cell vehicles are more powerful in terms of propulsion. As a result of ongoing advances aimed at extending the range of electric vehicles, demand for fuel cell range extenders is rising, supplementing the growth of the electric vehicle range extender industry.
Asia-Pacific to Dominate the global market
On geographic front, the global market comprises six regions with all key economies pertaining to it. Credence Research is providing in-depth insight on prominent regions of global market. Asia-Pacific dominated with over 45.1% share in 2020.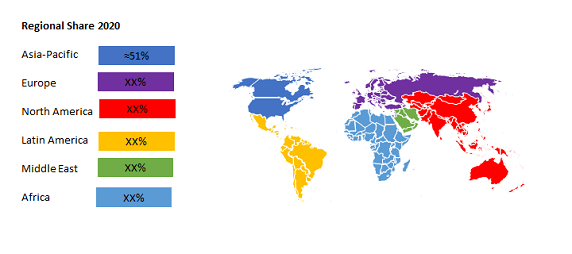 Global Market is led by the Battery Pack in terms of Component Type
Based on component type, the market is segmented into Battery Pack, Generator, Power Converter, and Electric Motor. In 2020, Battery Pack dominated the market. An electric vehicle range extender, for the uninitiated, is an APU (auxiliary power unit) that provides additional energy to the vehicle's battery. It makes use of battery packs as a power source and can distribute power through a three-phase or single-phase vehicle system. This causes high adoption of battery pack.
Passenger Cars continue to dominate the global market in terms of Vehicle Type
Passenger Cars and Commercial Vehicle are the two major Vehicle Types of this market. Passenger cars have dominated the industry. However, the use of commercial and fully electric passenger vehicles to reduce CO2 emissions, as well as superior performance and expandable range, is expected to drive industry development.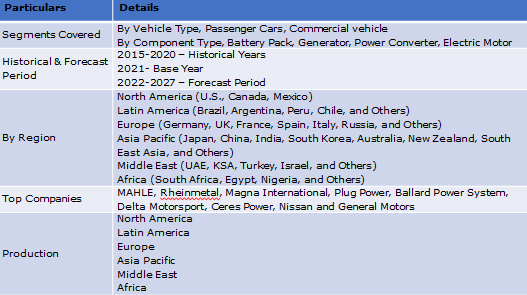 Frequently asked questions about global industry
Which are the different Component Types present in this industry?
Ans: Generator, Battery Pack, Power Convertor, and Electric Motor are the different Component Types available in the market
Who are the key players in the global industry?
Ans: MAHLE, Rheinmetal, Magna International, Plug Power, Ballard Power System, Delta Motorsport, Ceres Power, Nissan and General Motors are the key players operating in this market
Which is the fastest growing Vehicle Type segment for global industry?
Ans: Passenger Cars Vehicle Type offers tremendous opportunities to players
Which is the leading regional market for global industry?
Ans: Asia-Pacific has the largest share owing to various developments happening in this space
What will be the CAGR (2021 - 2027) of in global industry?
Ans: The market is anticipated to grow at a CAGR of 9.6% throughout the forecast period