The global Electric Vehicle Polymers Market is expected to cross market value of USD 82.42 billion in 2027 from USD 4.56 billion in 2020. It is expected to grow at a CAGR of over 62% during the forecast period.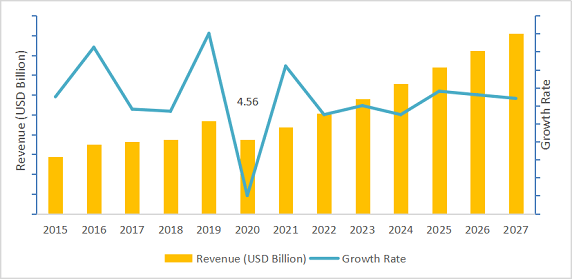 Electric cars are the automobile industry's future, and their overall efficiency and efficiencies should be comparable to their gasoline counterparts. Because of their faster manufacturing, weight reduction capabilities, and complex component molding, electric vehicle polymers play a critical role in the EV market. Electric vehicles are intended to minimize reliance on petroleum-based fuels while also lowering carbon emissions. Electric vehicle use has been viewed as a significant way to reduce greenhouse gas emissions by global economies, which would fuel demand for electric vehicle polymers in the long run. Credence Research is offering holistic information and absolute accuracy on the report titled "Global Electric Vehicle Polymers Market".
Key Market Drivers and Restraints
Factors that have high impact on the market growth of industrial electric vehicles will be covered her. Also, covers factors that may challenge or act as opportunity for market will be discussed in order to identify the revenue generation.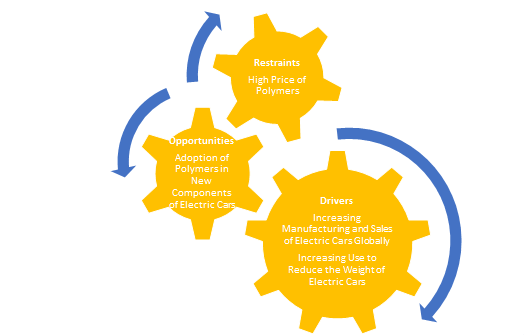 Favorable Government Policies
Electric vehicle owners in nations such as Norway gets benefits from policies like no road tax, vehicle tax exemption, road and ferry tolls, and cheap parking costs. In addition, as high-use vehicles such as public transportation, become electrified, demand for electric vehicle polymers is expected to rise. Between 2025 and 2030, most governments have fixed deadlines for going fully electric. A variety of greenfield investments for EV have been recorded in order to achieve the same goal. Volvo which is a Swedish automaker, is now establishing a production plant in China(world's largest automaker).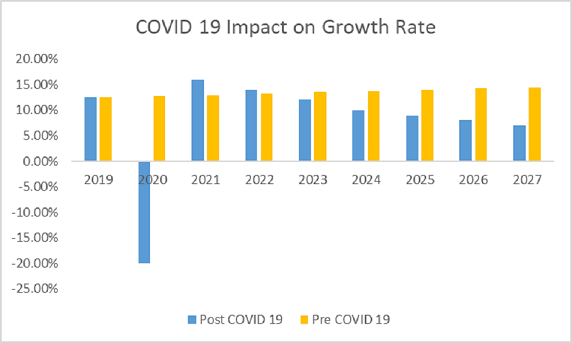 Asia-Pacific to Dominate the global market
On geographic front, the global market comprises six regions with all key economies pertaining to it. Credence Research is providing in-depth insight on prominent regions of global Market. Asia-Pacific dominated with over 45% share in 2020.
Global Market is led by the Engineering Plastics in terms of type
Engineering Plastics, Elastomers, and Others are the different types available in this market. In 2020, Engineering Plastics accounted for the largest share in global market. The demand for engineering plastic was driven by the growing development of electric cars and the need for light weighting of electric car components all over the world.
Interior continue to dominate the global market in terms of Component
Exterior, Powertrain System, Interior and Others are various components present in the market. Interior component has dominated the market in 2020 as it lowers an electric car's noise, vibration, and harshness (NVH) speeds. Engineering plastics and elastomers are both preferred polymers for this category of components.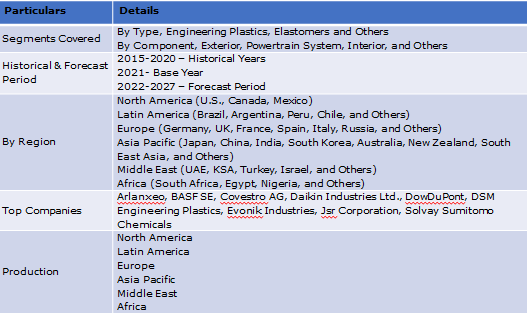 Frequently asked questions about global industry
Which are the different types of EV Polymers?
Ans: Engineering Plastics, Others and Elastomers are different Types available in the market
Who are the key players in the global industry?
Ans: Covestro AG, Arlanxeo, BASF SE, DSM Engineering Plastics, Daikin Industries Ltd., DowDuPont, Jsr Corporation, Evonik Industries, and Solvay Sumitomo Chemicals are the key players operating in this market
Which is the fastest growing component segment for this industry?
Ans: Interior component offers tremendous opportunities to players
Which is the leading regional market for global industry?
Ans: Asia-Pacific has the largest share owing to various developments happening in this space
What will be the CAGR (2021 - 2027) of in global industry?
Ans: The market is anticipated to grow at a CAGR of 62% throughout the forecast period